Hotel with private parking, guarded day and night and secured!
Parking your car will not be a problem …
During holidays you wouldn't like to be worried, but it often happens, especially in the seaside towns, where areas are so crowded that parking is a real odissey. That's why we decided to offer you a really interesting solution that relieves you from anger and stress and you can finally solve the problem of parking. The Hotel offers its guests a convenient parking, free, private, guarded and secured day and night, everything just 20 meters far from the Hotel.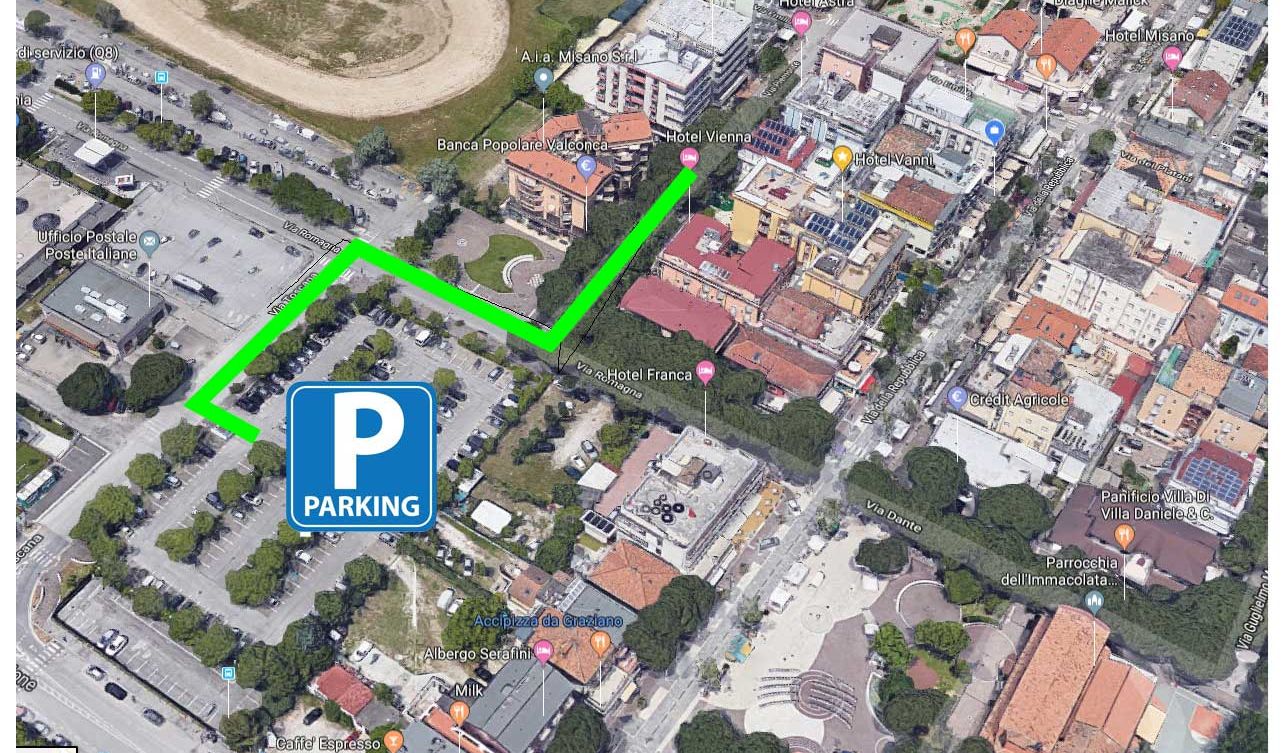 Parking is available from 20 May to 15 September